Whether you have been in a car accident, have slipped and fallen on someone else's property or if some other event has occurred causing you injury and you believe someone else is at fault, count on our Dubuque personal injury lawyers to be on your side. We will meet with you at your home or the hospital, if necessary, to get started on the case immediately and will gather the medical bills, records and evidence necessary to pursue your case to the end.

We will keep you informed on the progress of the case and will use our years of experience with insurance companies and juries to attempt to maximize your net result. We understand that you have enough stress in your life in dealing with the pain from the accident, bill collectors and insurance companies.

What we can offer is to take this burden from you and handle all of it. Time may be of the essence with a statute of limitations applicable to your claim. Call today and allow one of our personal injury attorneys to evaluate your case.

No, personal injury claims can also result from things such as defamation (libel or slander), false arrest, invasion of privacy, or intentional infliction of emotional distress. We would be happy to discuss your particular injury.
Compensatory damages are intended to compensate you for your loss and make you whole. Punitive damages are more rarely awarded, being generally intended to punish a party for an egregious wrongdoing.
A contingency fee is a payment arrangement in which an attorney agrees to represent a client with their payment being a fixed percentage of any amount recovered. The lawyer only gets paid if the case is successful.
Contact a Dubuque Personal Injury Attorney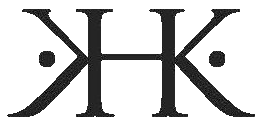 Call our Dubuque Lawyers today:
(563) 588-0547